Domestic Compositor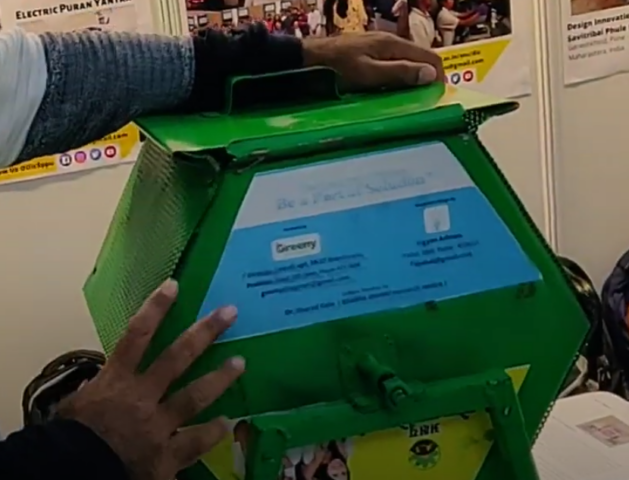 This OneVorld video gives us insights into Professor Yogesh Kulkarni's Domestic Compositor from the University of Pune exhibited at DCE.
The compositor uses the culture developed by BARC (Baba Research Atomic Centre). The moisture needs to be removed from the mixture so the system is designed in such a way that the moisture is not retained and decomposes the green matter. The baffles are designed to provide proper aeration to the mixture of waste and culture.
It can be installed under the basin and can decompose 1.5 kilograms of organic matter every day. After putting the culture inside, it needs to be rotated twice a day. Normally in a week's time, the entire waste is decomposed.