The UFO Debate: Part I – Do Aliens Exist | Manohar Khushalani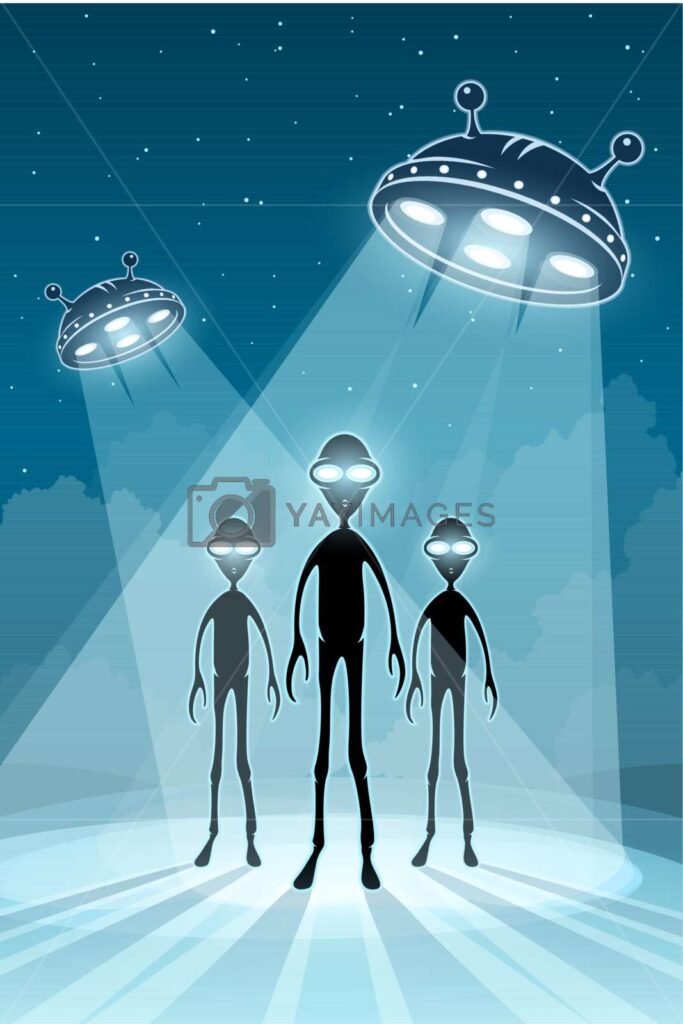 We have been reading about UFOs for decades now. The topic came again into limelight when Pentagon admitted that some videos which were doing the rounds for a few years were genuine and neither fake nor tampered with. On 2nd May, 2020, the TV Channel, Times Now, conducted a debate on the UFO Mystery in it's program India Upfront anchored by Rahul Shivshankar. The three panelists in the program were; Prof. Manohar Khushalani, Somak Raychaudhury & Amitabha Ghosh. On its twitter account Times Now tweeted the entire discourse by Manohar Khushalani in this tweet. Lets first listen to that on Twitter:
Since you've seen part of the debate in this video, you would also appreciate that there was not enough time to go into this exciting topic in detail. My intention is to expand my point of view in a series of articles beginning with this one – Part I of the series. Also in Part II we will share the complete debate, so that we can get our co participants viewpoints across as well. To begin with, lets look at the sequence of events as reported by BBC ​*​
The US Department of Defense has released three declassified videos of what it now calls an "Unexplained Aerial Phenomena" – the new nomenclature for UFOs
The Pentagon said it wanted to "clear up any misconceptions by the public on whether or not the footage that has been circulating was real".
In its statement, the Pentagon said: "After a thorough review, the department has determined that the authorised release of these unclassified videos does not reveal any sensitive capabilities or systems, and does not impinge on any subsequent investigations of military air space incursions by Unidentified Aerial Phenomena.
"DOD [Department of Defense] is releasing the videos in order to clear up any misconceptions by the public on whether or not the footage that has been circulating was real, or whether or not there is more to the videos. The aerial phenomena observed in the videos remain characterized as 'unidentified'."
The videos had already been leaked in 2007 and 2017.
Two were published by the New York Times​†​, while the third was leaked by an organisation, To the Stars Academy of Arts and Sciences, co-founded by former vocalist Tom DeLonge. The musician co-founded the academy in 2017 in order to study UFOs and other paranormal phenomena.
Tweeting about the release, DeLonge thanked shareholders in his organisation, and said "I am hoping to fund further research into the objects."
"With today's events and articles on my and @TTSAcademy's efforts to get the US Gov to start the grand conversation, I want to thank every share holder for believing in us," he said.
"Next, we plan on pursuing the technology, finding more answers and telling the stories."
Many people surmised at that time that there were alien's navigating those Unidentified Flying Objects (UFOs).
According to the New York Times, the clip from 2004 was filmed by two navy fighter pilots and shows a round object hovering above the water, about 100 miles (160 km) out into the Pacific Ocean.
Two other videos filmed in 2015 show objects moving through the air, one of which is spinning. In one, a pilot is heard saying: "Look at that thing, dude! It's rotating!"
Let's look at these videos described above
Obviously these aerial objects were not following any known laws of Newtonian physics . This author​‡​ has always held that many new laws of dynamics are yet to be discovered or harnessed. One of them is Gravity. Yes we use Gravity of heavenly bodies to catapult or alter the course of rockets and satellites, enabling them to wander into the universe. This technique helps to save fuel and helps the spacecraft to remain navigable for a longer time. Hence Gravity is a force, a form of energy which is so powerful that it can hold Gigantic Planets, Suns and Stars together.
Yet my colleagues in the debate on Times Now program probably felt that if they were UFOs then they were to follow the same laws of physics which purportedly governed the rocket science of contemporary Space agencies like NASA. ISRO, Roscosmos and CNSA. Yes these Agencies have done remarkable work in outer space, but we are infants of science, if you compare yourself with the unimaginable size and extent of the Universe, and our place in it.
As beautifully put by Jonathan Marcus ​§​ , "The fascination with the unexplained never goes away. And the UFO phenomenon is perhaps one of the most potent of these stories, linking uncertainty about worlds beyond our own to conspiracy theories about government and especially the US government. Down the centuries people have looked to the sky and tried to explain mysterious lights and objects."
Roswell, New Mexico, currently known mostly through myths about aliens and UFOs, is a major Tourist destination with plethora of tourist attractions, skywalk and UFO museums, art galleries, Alien Zones, Inns and Hotels, was a little known place in 1947. It catapulted to fame when One morning around Independence Day 1947, about 75 miles from the town of Roswell, a rancher named Mac Brazel found something unusual in his sheep pasture: a mess of metallic sticks held together with tape; chunks of plastic and foil reflectors; and scraps of a heavy, glossy, paper-like material. Unable to identify the strange objects, Brazel called Roswell's sheriff. The sheriff, in turn, called officials at the nearby Roswell Army Air Force base. Soldiers fanned out across Brazel's field, gathering the mysterious debris and whisking it away in armored trucks. The farmer's discovered debris, was initially described as a flying saucer, by the local media.
On July 8, "RAAF Captures Flying Saucer on Ranch in Roswell Region" was the top story in the Roswell Daily Record. But was it true? On July 9, an Air Force official clarified the paper's report: The alleged "flying saucer," he said, was only a crashed weather balloon, but later it emerge that it was part of a secretive balloon programme to monitor the Soviet Union.
However, in 1950, there was another twist to this public fantasy when the skeptics grew more numerous, when the Air Force conducted a series of secret "dummy drops" over air bases, test ranges and unoccupied fields across New Mexico. These experiments, meant to test ways for pilots to survive falls from high altitudes, sent bandaged, featureless dummies with latex "skin" and aluminum "bones"–dummies that looked an awful lot like space aliens were supposed to–falling from the sky onto the ground, whereupon military vehicles would descend on the landing site to retrieve the "bodies" as quickly as possible. So we can see how much folklore is associated with the UFO mystery
Subsequently the testing base for advanced aircraft, known as Area 51 in Nevada, became the alleged centre for UFO research. For the conspiracy theorists this was where the US government sought to harness advanced alien technology.
Over the years many of the most outlandish theories have been debunked. But in 2017, the Pentagon did finally admit that it had a long-standing programme, now terminated, investigating alleged UFOs.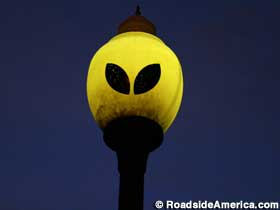 Undoubtedly the Idea of Aliens do fascinate people because of mystery attached to it. The event at Roswell got so embedded in public mind that it has inspired novels like Roswell High by Melinda Metz or even a recent television series Roswell, New Mexico , which is an American science fiction drama, named after the city .
The inevitable question that follows is, are we a freak occurrence of life in the Universe, are we alone in this cosmos of Trillions of stars, galaxies, planets, exoplanets and what have you or is there life elsewhere too
DOI: 10.6084/m9.figshare.12571016
https://doi.org/10.6084/m9.figshare.12571016
More about this in subsequent articles
Part II will examine whether Science Fiction is really Fiction?
Part III will deal with the quintessential question: Are we alone in the Universe?
Also Read: