बिन पानी सब सून – How to tackle the water crisis / Manohar Khushalani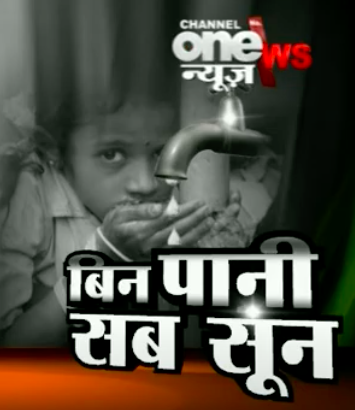 Channel One's half-hour program where Prof. Manohar Khushalani elaborated on how to tackle the water crisis in Delhi in a holistic fashion. Recorded in Channel One Studio in Noida, UP in May 2013
With the rising temperatures in Delhi, the need and demand for water are also rising. The water supply in the capital is becoming worse day by day. Even after multiple promises made by the government, the pressing issue still remains and is in fact growing.
There are many ways in which the situation can be tackled but planning is required. The demand and supply have to be met. The amount of groundwater used is currently more than what is being percolated back. Most of Delhi is located on a hill and groundwater has a little to no existence there. Even the villages where water used to be abundant have very less water now.
Delhi Jal Board has introduced a GPS tracking system for the tankers to prevent stealing and black marketing. The government is also working on directing the water in the right canals which will increase the percentage of water that can be used. The system has been made but even after multiple complaints and requests, there's no action being taken regularly.
Prof. Manohar Khushalani adds some solutions to the problems. He states that the water level was high years back even when Delhi was a hilly area. So there might have been some mismanagement behind the issue at hand today.
Sewage treatment is also very necessary because otherwise rivers get polluted by the sewage. Sewage farms have been replaced by construction of buildings. Dilution of water has become impossible after people started covering the gutters. These stormwater drains have been made by using public tax money and no one has the right to block them. A formal penalty will be the best solution to this problem.
The calls received in the panel discussion shows how people are frustrated with the situation. They usually get dirty water, which happens because the mainline gets mixed with the sewage line. One caller suggests that an RO system or any water-purifier system can be used in a locality. Jal Board needs to make sure that the voices of people are heard so that better decisions can be made in regards to providing clean water.
For more details visit the following link : https://youtu.be/ppQ-9nAdu70
_____________________________________________________
BTP Students: Sejal Kumar / Aysha Fazilath / Rahul Patwardhan / Vyshakh Dharan