Utility Of Honesty in Trade by K.B. Khushalani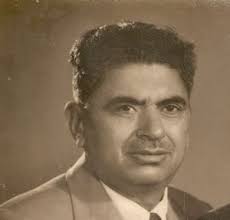 A HOMAGE TO KIMATRAI BAHARMAL KHUSHALANI
Bringing to you the Late Shri Kimatrai Baharmal Khushalani's essay UTILITY OF HONESTY IN TRADE. Priced two annas, published in 1936, this essay was awarded a Gold Medal based on an All India competition held in 1934. Readers will find that the essay is as relevant today as it was then. We begin with a foreword which was published along with the essay – Editor
A Foreword by
S. G. Sastry Esq., B. A.t M. Sc. (Lond), F. C. S.,
Director of Industries and Commerce in Mysore.
THE DHARMA SAMAJA
BANGALORE CITY., 1936.
Price: Annas 2
[All Rights Reserved.]
FOREWORD
I welcome the opportunity afforded to me by. the Secretary of the Dharma Samaja, Chickpet, Bangalore City, to write a foreword to the Prize Essay on the subject of "Utility of Honesty in Trade" by Mr. K. B. Khushalani. BE
The Dharma Samaja is being conducted by an enthusiastic group of young men who feel that there is an ever growing need for conducting trade and commerce of the country in the true and ancient spirit of the "Vanik Dharma." This harkening back to the old traditions and ideals is a good sign amongst the youth of the country and should be welcomed and encouraged in all ways
Owing to changes in the political and economic conditions of the people, traditional and time-honoured ways of carrying on trade and commerce of the country have undergone many changes, alas, for the worse.
Now-a-days the spirit of fair-play in commercial transactions is lacking. The mutual trust that ought to exist between the buyer and seller is absent. As of old, the buyer and seller make offers and counter-offers but in many instances bargaining degenerates into cheating. Either the buyer or the seller always tries to take a mean advantage over the other. Once upon a time, the motto of commercial transactions used to be ' Good value for money – This is no longer the rule.
One often finds in transactions between two countries especially if one of them is more advanced than the other the former country exploits the ignorance and helplessness of the latter country to the utmost and charges unconscionably high rates for goods supplied. Importers of machinery and other equipment in India know this too well.
One of the most regrettable forms that this cheating has assumed is the adulteration of goods offered for sale. I do not state that this is peculiar to India only but so long as it does exist in this country, it must be taken note of and attempts made to eradicate the evil. Once upon a time this evil was rampant in all our staple exports to foreign countries but it is gradually on the decline owing to legislation in some cases, owing to the realisation on the part of the exporters that it does not pay to adulterate commodities, and also owing to inferior position allotted to such commodities in International markets along side with similar commodities from other countries. There is also an increasing moral pressure being exercised by those who believe in a fair deal.
But nearer home, in all our markets – small or great – the evil of adulteration of foodstuffs is on the increase. This is nothing short of a criminal practice and ought to be put down ruthlessly by legal and other methods. Whereas the mixing of cotton with woollen goods or cotton with silk goods or mixing silk and Rayon and pass off the articles as real 100 per cent woollen, real 100 per cent silk, etc. may not have such consequences, the adulteration of foodstuffs strikes at
the health of the community itself. Whatever may have been the genesis of this situation, so long as it exists it is high time that the Government took early steps to put down the evil- It is unnecessary to enumerate cases of such adulteration as every householder will be able to prepare a long list.
One special field in which adulteration becomes a positive sin should be mentioned. This relates to drugs and medicines. Anybody who is inclined to go through the Drug Enquiry Committee Report will find ample recorded evidence of so called medicines sold in the markets not being medicines at all. It is regrettable that scientists have abused their knowledge in some instances and are committing the unforgivable sin of tampering with and adulterating medicines which are meant to alleviate human distress and save human lives. Such deceit could be, to some extent, controlled by drastic legislation but that cannot be expected to prevent fraud in trade for ever as man-made laws cannot be fool proof. But even here, unfortunately, India is lagging behind the other countries which have enacted stringent legislative measures to punish such people by award of deterrent sentences. Unscrupulous foreign merchants knowing full well that their crime goes undetected in India for lack of laboratories and further goes unpunished for lack of legislation in the matter have been running "amock" as it were, in Indian markets and label all sorts of fraudulent preparations as potent medicines which not only do not cure the disease but impoverish the poor and ignorant public.
The best security against such practices is a high sense of morality among the manufacturers and traders themselves. If "Honesty as a faith" does not appeal to one and all, at least "Honesty as a policy" ought to be the guiding factor in all our economic transactions. The Trade Guilds of our country and the Graff and Merchant Guilds of mediaeval Europe exercised a powerful influence on their members dealings and one would wish for the revival of this "Guild' Spirit" through the modern trade organisations. Enlightened public opinion based on a high sense of morality is the best guarantee for the protection of the public against commercial frauds. The members of the Dharma Samaja have in this direction a rich field for effective and enduring social service.
I do not want the foreword to be longer than the text itself and I should draw a line at this point. I wish the Dharma Samaja and all the enthusiastic workers connected with it every luck and success in their endeavours. Their work is not easy but they must carry on with a missionary spirit and try their level best to see that the trade and commerce of the country are carried on in the true spirit of ancient "Vanik Dharma".
S. G. SASTRY,
Director Of Industries And Commerce In Mysore.
Bangalore, (21st September 1956)