BRAVEHEART Capt Ashok Krishnarao Karkare, Vir Chakra
Penned down By his Elder Brother, Capt. Arun Karkare of Merchant Marine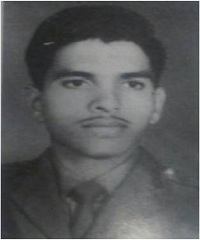 IC21909 -35LT REGT,
Vir Chakra CAPT ASHOK KRISHNARAO KARKARE









This brave heart was born on 30th June 1942 in Wardha, Maharashtra. Ashok was the third child blessed to the parents Krishnarao & Sumati Karkare. As the luck could have it, exactly a year later father Krishnarao joined the then Royal Indian Air Force (RIAF) in search of a better life for himself and the family. Ashok brought new job for his father and a better life for his siblings Sheela and Arun too. Things were on the move for all concerned. The family moved to Delhi as Flight lieutenant Karkare was posted at Air Head Quarters there.
Unfortunately, as child of 2 yrs age Ashok was struck by a rare bone disease then known as "RICKETS". This bone- softening disease in children is due to failure of the body to maintain adequate level of calcium and phosphorus and this resulted in the hampering of the normal growth of baby Ashok to a point that it was evident that Ashok would not make it to a normal expected height as a youth. There was neither timely quality medical help nor remedy available to Ashok. As the days flew past, Ashok overcame this disadvantage. But the destiny had a different plan in place to use this physical adversity. Ashok excelled in field games such as football, hockey and relay race during his school days in Delhi and London and later in his college in Gurgoan.
Ashok attended School in London as his father was now posted as Assistant Air Attaché at the Indian Embassy in Paris –France. This experience was God sent as he blossomed into a smart young boy. On return to India at the age of 15yrs he continued his education but now a strong attraction to serve in any of the three armed services took charge of his mind. Men in uniform simply fascinated his tender mind with desire to join Army. But his father alerted him about his height disadvantage as it was below the Army standards! Ashok was sad and disappointed indeed.
Now destiny unfolded its plan for him. In 1962 Indo-China war took place. Indian Army needed urgent recruitment of officers. It opened up Officer's Training School (OTS) at Chennai to train emergency commissioned offices. Ashok applied for it. He was in 2nd year BA-degree course then. He kept it as a well guarded secret. No one got the wind of it at home! He cleared all the prerequisite tests except the final interview followed by medical fitness test. He had to disclose now about his application to join Army to his parents as he prepared to leave for the final rendezvous with his destiny so to say.

At the interview the miracle happened. A Major General heading the interview team said "Mr Ashok Karkare, Are you not aware of the height requirement for joining Army?"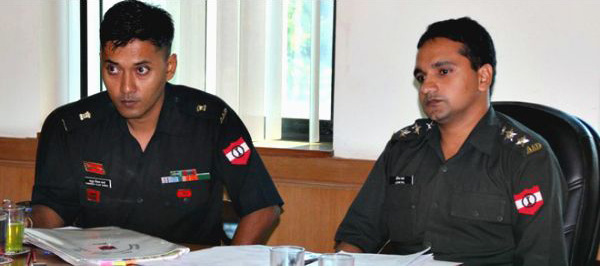 Ashok was ready with his make or break answer and said
" I am well aware of it but please note that being short I will be perhaps last one to die in bullet fire from enemy thus holding the ground till the end for my beloved nation !" His words stunned the entire interview board. They clapped and said "we need people like you. You are selected ".
Rest is history. Ashok fought like a lion in 1971 war and proved every word he said in the board room. He brought glory to his nation, family and to himself. JAI HIND.

e-mail ; karkareaarun@gmail.com contact no. 9820129389.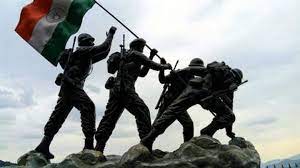 Also See:
The Citation:
http://twdi.in/node/4019
Online Memorial:
https://www.honourpoint.in/profile/capt-ashok-kumar-karkare-vrc-2/
Foot Note:
Metro city channel held a special function to honour Capt .Ashok Karkare, VirChakra winner, at Taj Santacruz hotel, Mumbai, with union minister Ramdas Athavle as chief guest. A documentary film has been made on Capt Ashok that was shown on the occassion. Special momentous were given to us too . Ashok and CDS Rawat were in the same frame on the Stage. God is kind indeed. Arun Karkare