Covid19 – Lessons Learnt From a Life Forgotten/ Neelam Jain

Life "is a tale told by an idiot, full of sound and fury, signifying nothing." So said Shakespeare in Macbeth, a tragedy of epic proportion where the eponymous hero fell because of only one tragic flaw: "Vaulting ambition, which overleaps itself." Covid19 brought the "sound and fury, signifying nothing" part of Macbeth like a thunderbolt rolled onto an unsuspecting mankind. And Hamartia, or the tragic flaw, that Shakespeare's tragic heroes had, has its echo in present times too. Covid19 lays bare our fault lines and exposes our flaws like never before. It has, in fact, come as a great teacher to mankind – perhaps because the 'kind' in "man" had shrunk to a miniscule level. It has given us a huge nudge to readjust our priorities that were slinking to abominable levels of putrid materialism. Hmm…..looked closely, it also has been a period of wish-fulfillment, the collective wishes of entire mankind, or rather man-unkind, witnessing fruition of shared desires in a way unparalleled.
To further explain my points, let me take the first premise of collective wish fulfillment. Was the entire human race not clamoring for clearer skies, cleaner air and sparkling water? Millions of dollars were being spent on hosting international meets that often ended up revealing more dissensions than agreements. Each country blamed the other for being a greater polluter, never wanting to clean its own Augean stables. Year after year, there were foreboding studies that announced imminent doom of the planet if countries did not clean up the environmental mess. Countries met, they bickered and blamed each other, and dispersed.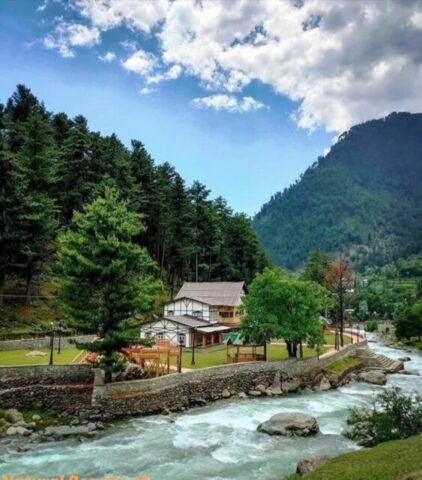 Then, in one fell swoop all pollution abated….. people could not believe the blue of sky could actually be so inky blue and clear, and the air going into human lungs could be wholesome without causing the rasping cough and blocked sinuses. My family ate green leafy vegetables without fear of them being laced with industrial waste – the water hitherto being let out in the fields outside Delhi from where our produce comes. How often have we wished for lesser congestion on roads. Traffic, everywhere had become a nightmare. Each time we were caught in serpentine traffic snarls, it was nostalgia time. "Oh, when I first came to Delhi more than 30 years ago this road was deserted, and it almost felt unsafe driving here late in the evening!" One lockdown, the beginning of a series of them, and you were transported back to the "good old days!" Maybe, the definition of "good" was no longer the same because now it was tinged with fear of the unknown, unseen, tiny virus that was keeping everyone indoors.
"Monday morning blues" was the litany of all working people. I remember beginning to feel the blues just when Sunday dawned. Why can't weekends be longer, was the refrain echoed in all corners of the world – languages varied, refrain the same. "Let all days be Sunday," said the mighty voice. And we all huddled home every day, day after day. Beautiful day-planners lying on the desk were an investment most futile!!
Don't blame any virus or any government for the pandemic…..all wishes are coming true. Is it self-fulfilling prophesy, or mere Ignis Fatuus! Is it a passing phase, or the new world order is here to stay. Only time will tell.
One thing is for sure. The virus is not atemporal. It may either gradually die a natural death after peaking, or human intervention will see it rendered less menacing. Whatever it may be, but it surely will have taught us the much-needed and long-forgotten basic lessons before it exits.
First and foremost, Covid19 has added the fundamental "Pause" button to human race – race, both as noun and verb – the former defining the species, and the latter their feverish scurrying forth. I feel it has made us stop as the traffic light gradually turns red, so that we have time to reflect until it turns green and hence signal us to recalibrate our speed and direction. We were all racing from morning until night, 24X7, in pursuit of something that was always outside our grasp. Were we not all running away from life, looking for a meaning in a place it did not exist. And now, staying within the confines of our homes we are learning to live with ourselves. Most friends and family I have spoken to have expressed how little we actually need in life and yet we carry the heaviest baggage. Our priorities had gone misplaced and it is time to set them right.
What is of utmost importance is human life. This lesson, unfortunately, a deadly virus had to come and teach us. It has showed us that we need to value people and use things when we had been doing the reverse – Valuing things and using people. Time for some reverse-engineering. Time to smell the coffee!
People in lock-downs, living away from families learnt the value of a family, and those locked with their families are learning to share, care, and the biggest of all, to let-go. Sharing limited home space has strained many a family, for the virus leaves no option of quietly slipping away from home in case of any friction. And therein lies the lesson of developing tolerance. "Love me when I deserve the least because that is when I need the most," my friend's recalcitrant teenager told his mother. Mighty lesson that is! Equally relevant for the youngster and his mother.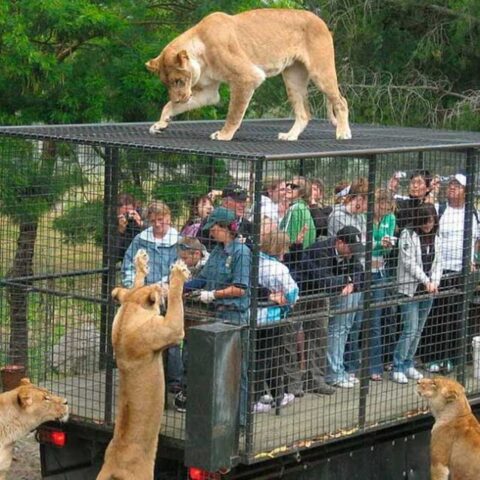 A huge take-away of Covid19, and, undeniably the most important to my mind, is that of empathy towards all living beings. We feel caged and suffocated inside homes. Our freedom is gone. But we are safe. Juxtapose that with slaughter houses and abattoirs where animals and birds are crammed and squished together. They are caged, and they know they will soon be slaughtered. They live with the constant ordeal of impending death. Try to feel what trauma we are subjecting them to. If we want to break free and breathe freely, do we have any right to encage other living beings and then butcher them. All this merely to satisfy our taste buds. Yes, time to rethink our values.
"It would seem resourceful, perhaps wise, to use suffering as a vehicle of transformation that allows us to open ourselves with compassion to those who suffer as we do, or even more than we do", said Matthieu Ricard in his book Happiness. Roman philosopher Seneca once said that "Suffering may hurt, but it is not an evil." Schopenhauer, the German philosopher may have had similar belief when he said that suffering is the purifying process through which alone, in most cases, a person is consecrated. Sure enough, no one wants suffering and all human endeavor is towards forswearing it. However, it can be argued that while suffering by its very nature is abhorrent but when unable to avoid, we can use it to learn and to change.
While we wait with bated breath for this Covid19 to pass, we can only forget the lessons it continues to teach us – both, at the physical level and at a deeper existential, philosophical level, at our own peril. In the latter half of this century when it is well behind us, and human race has the wisdom of hindsight, Covid19 may seem to be the one game-changer humankind desperately needed for course correction.
I started writing this piece when we were, what is now known as the middle of Covid, or the first phas (It may be known differently sometime down the line) . As we are a cat's whisker away from getting the vaccine, these disembodied times however seem  here to stay for a while. I'm quite inclined to close with Hafiz : "I wish I could show you, when you are lonely or in darkness, the astonishing light of your own being!" So instead of taking a world trip, go inside yourself and find the true essence. Nice things, beautiful scenic places, gourmet food and all the pompous pursuits of men are a happy place to be in, but the joy they provide is never ever-lasting. It is transitory. The value of things is only the value we ascribe to them. As Vivekananda said: "Things are dead in themselves. We breathe life into them, and then we either run after them or run away from them."

Covid-19 has provided a big insight into what really matters in the race we call Life. The Pause-button ought to make us reflect on where we were headed, and which direction we need to take. Almost a year into the pandemic, the self-importance of man dissolves in laughter. Life will never be easy. It will always be hard, but we can choose our hard wisely. Look to the light within, for the more light you allow within you, the brighter the world you live in will be.