Suresh Chandra, Former Chairman CWC passes away.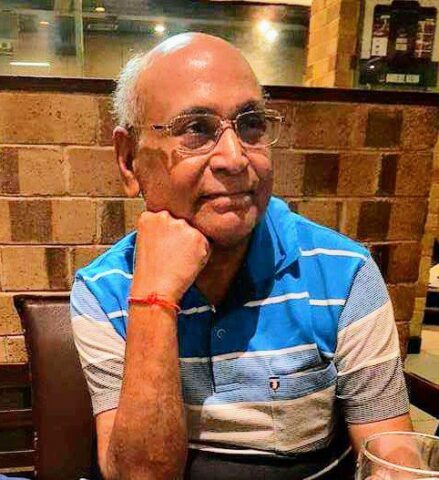 Shri Suresh Chandra, who headed Central Water Commission, from 31st January to 31st October, 2002, passed away on 25th April 2021.
S. Masood Husain, Ex Chairman, CWC, said, "Deeply saddened to know about the demise of Shri Suresh Chandra, former Chairman, CWC today. A very gentle, ever smiling and loving personality. I had a long and very warm and affectionate association with him. It is indeed a great loss to CWC family. Our heartfelt condolences. May Almighty rest his soul in peace and give courage and strength to the bereaved family to bear the irreparable loss.
CWES officer, Avinash Tyagi adds, "I am deeply saddened to know that Mr Suresh Chandra has left for his heavenly journey. All know about his work in CWC rising up to the coveted post of Chairman
But I am also witness to his technical capabilities that he showed at International level. He represented India and chaired the Special Working Group (if I remember the nomenclature correctly) of ISO on Sedimentation.

He also lead a team of international experts on compiling the Chapter on "Methods of Hydrological Measurements" of Guide to Hydrological Practices WMO no 168. His guidance was highly appreciated by the international group of experts".
Mr. V. K. Malhotra, informed, that, he was a learned engineer and felt it is a great loss to this country and CWC.
Post Retirement, he was appointed as a Senior Consultant to Government of Goa on Mahadayi Water Disputes Tribunal. He was also a Consultant in the Krishna Water Disputes Tribunal. He graduated as a Civil Engineer from Aligarh Muslim University in 1964
---
If you wish to be informed about issues related to Water, Environment, Please mail us Your Full Name and Email address with Subject: Add me
at our email address: onevorld@gmail.com